December 18, 2020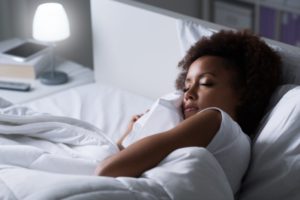 The holidays are here, which means comfort and joy for many. However, for those affected by sleep apnea, the extra stress, time commitments, and family can impact quality of sleep. Loud snoring and restlessness come with sleep apnea, but it's important to be able to manage these symptoms so you can truly enjoy the best time of year! Read on to learn some pro tips on how to cope with sleep apnea during the holidays.
Plan for Your Travel
Traveling can mess up your sleep schedule, especially if you're visiting a different time zone. If so, plan for this adjustment by giving yourself some time to rest when you arrive. Better yet, if you can catch some shuteye on your flight, remember to bring your comfy pillow and wear relaxing clothes.
Be Sure to Rest Up
Are you driving to your holiday destination? If you're taking a road trip, or you just know you'll be spending lots of time with family, it's a good idea to get some serious rest the day before. When driving long distance, be sure to give yourself plenty of opportunities to stop, take a break, stretch, and change drivers if possible.
Keep Your Optimal Sleep Conditions in Mind
If you're not going to be sleeping in your own bed over the holidays, try your best to recreate the sleep conditions you're familiar with. Bring a fan if you like the coolness or white noise. If you have a blanket you're used to, or any other items that help you sleep, don't forget to pack them for your best chance at a great night's rest without loud snoring.
Don't Forget Your Oral Appliance
Last but certainly not least, don't forget the most integral part of the equation for good sleep: your oral appliance. What's great about this treatment is that it can fit in your pocket for easy travel (unlike the hassle of using a CPAP machine). That way, there is no interruption in your sleep schedule if you're not at home. Simply pack your oral appliance to enjoy restful nights without waking up your friends or family members with snoring. If you don't have an oral appliance, contact your dentist to get started on your treatment before your schedule gets even busier.
Ready to enjoy the holiday season while maintaining silent and sleepy nights for festive days? Just keep these tips in mind so you can have a fun and relaxing time with the ones you love.
Meet the Dentist
Dr. Robert Dernick is an experienced dentist who opened his practice in The Woodlands in 1980. After years of practicing general and cosmetic dentistry, he began to study the specialty field of sleep dentistry to help patients who are suffering from sleep apnea and other sleep disorders. To schedule an appointment, he can be reached through his website or by phone at (281) 783-3419.
Comments Off

on Got Sleep Apnea? Here's How to Enjoy Silent Nights for the Holidays
No Comments
No comments yet.
RSS feed for comments on this post.
Sorry, the comment form is closed at this time.