What We Do Sleep Better, Breathe Better, Feel Better in The Woodlands, TX And Surrounding Areas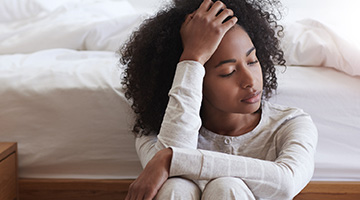 At our practice, our number one goal is to improve the health and quality of life for every one of our patients by providing comprehensive sleep apnea therapy. We do this by helping people in The Woodlands understand how sleep apnea may be affecting their lives and getting them the proper treatment in order to safeguard their health. Dr. Robert Dernick has been helping people sleep better for decades, and if you find yourself constantly feeling tired and unable to get enough rest, he's the person to see. He'll make the entire process from diagnosis to treatment easy to navigate so it's simpler than ever for you to finally start getting the rest you deserve.
Our Sleep Apnea Services
What is sleep apnea At-home sleep testing Oral appliance therapy Types of oral appliances Combined-therapy
Improve Your Sleep, Improve Your Life!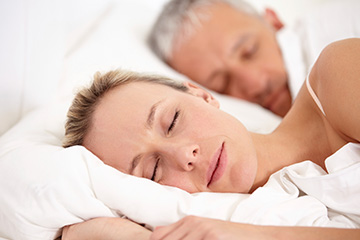 A lack of sleep can negatively impact a person physically, mentally, and emotionally, but with the right treatment, a person can improve themselves in all of these facets practically overnight! Treated sleep apnea patients have more energy, which means they are more likely to exercise and maintain a healthy weight. Their mood is also more stable because they aren't constantly having to work through chronic exhaustion, which can drastically improve both professional and personal relationships. At our practice, we're able to drastically enhance people's lives one great night of sleep at a time.
Why See a Dentist for Your Sleep Problems?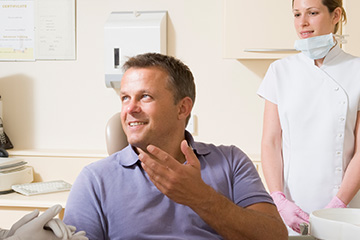 This is a very common question people ask us, and it's a good one! Most people would never think of consulting a dentist for sleep issues, but it makes more sense when you consider how sleep apnea actually works. Sleep apnea occurs when the throat and mouth become blocked, preventing the free passage of air. In order to stop this, a doctor needs a deep working knowledge of the oral cavity…just like a dentist!
Thanks to Dr. Dernick's general dental and specialty sleep apnea training, he's able to successfully treat sleep apnea through the use of custom-made oral appliances. These devices are designed to comfortably fit over the teeth and keep the airway open so a patient can sleep peacefully throughout the night, symptom-free. It's a fantastic option for those who have been diagnosed with obstructive sleep apnea as well as people who are CPAP intolerant. Dr. Dernick also works closely with a team of local sleep doctors so both you and he can gain a full understanding of your condition before any treatment is recommended.
Basically, when you come to see Dr. Dernick, you can trust that your chronic sleep problems will soon become a thing of the past. He has helped hundreds of people sleep better already, and he can do the same for you. If you're ready to finally overcome your sleep apnea and feel great in the mornings again, contact us today for a consultation.